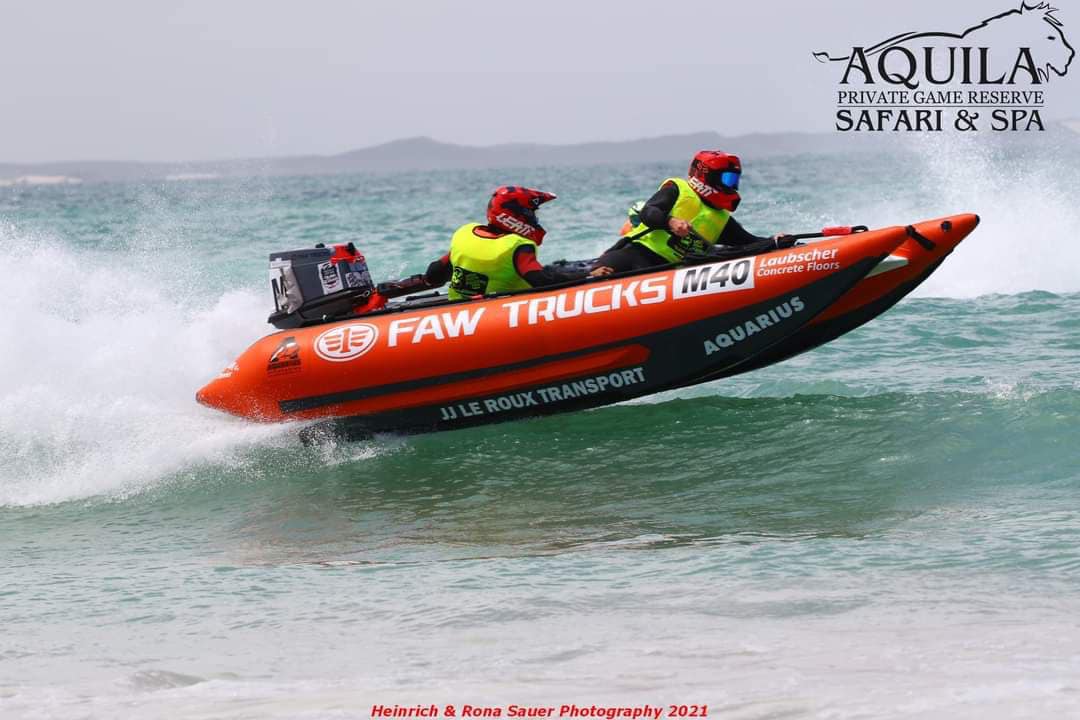 King of the Waves Modified Class Trans Agulhas 2021/2022!
Pilot: Renier Le Roux Co-Pilot: Henre Venter
King of the Waves Modified Class
AQUARIUS has been manufacturing top quality inflatable boats for leisure and racing in South Africa since 1989.
We are committed to continuous product improvement in quality and design. Only the best local and imported materials are utilised in the construction of our inflatable craft. Precision design and manufacturing, without compromise, ensures strength, durability, and performance in all our products. Ongoing research and development and continuous testing under offshore, flat water and racing conditions ensure that you, the boating enthusiast, receives the very best in technology, performance and quality. The Aquarius range of boats has been designed to cater for the needs of the family man, divers, fishermen and professional racers.